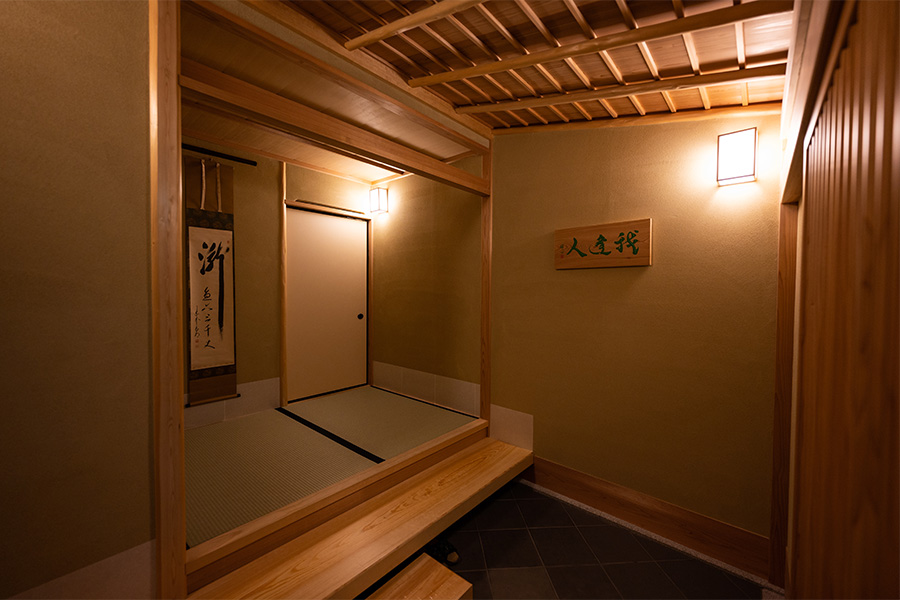 About
"Ga-Ho-Jin"
Sharing the same Sukiya-zukuri aesthetic with Sushi Sakai, our restaurant has three private rooms, which are each given a name of Zen terminology.
Each room is like a restaurant of its own, where you can select both your favourite room and the chef to serve you.
Please enjoy your time in privacy, where the chef and the room are wholly owned by yourself for two and a half hours.
Food menu is based on the "Omakase (Chef's selection)", with some extra dishes unique to Ga-Ho-Jin.
Inheriting the tradition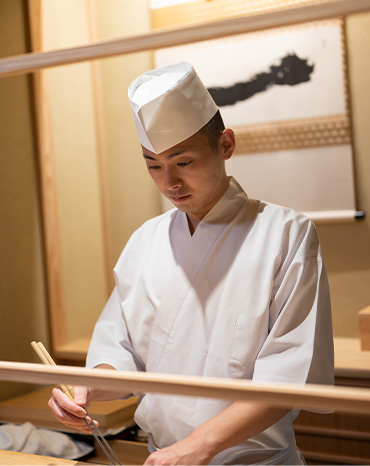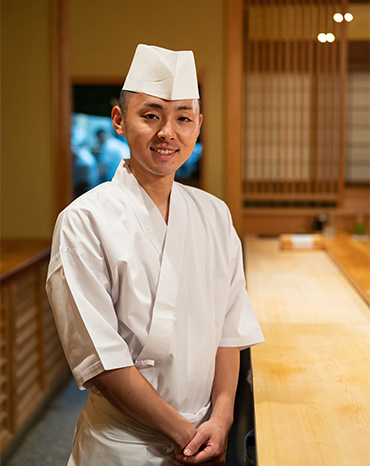 We are sincerely grateful for your visit to our store, and we are committed to improving ourselves with the spirit of "Shori-ba-ri" (to protect, break, and separate).
This is something I cherish through the teachings of my master.
We look forward to serving you with the finest ingredients of the four seasons.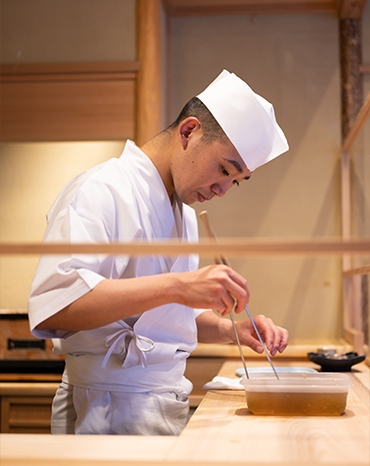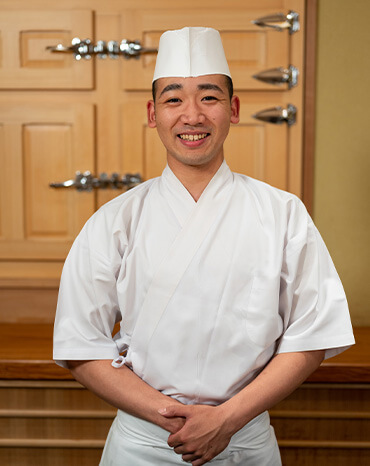 "To make my customers smile, that is my utmost pleasure. I shall serve every second with a fresh mind and no conceit,with the words of my master 'Be appreciative for everything' in my heart. Please enjoy your time passing."
Zuiko(瑞光)
The name stands for "releasing one's inner light". A unique tea house-like room with a small entrance known as Nijiri-guchi in Japanese tea ceremonies.
Room capacity: 4 seats in Hori-gotatsu (a sunken low table) style
Kasho(嘉祥)
A room with the joyous name meaning "a sign of happy occurrence". This room holds the calm environment of a tatami-floored room.
Room capacity: 6 seats in table counter style
Kanbai(寒梅)
"Like a beautiful Japanese apricot Ume blossoming gracefully, the more it endures cold winter - We stand here after overcoming so many hardships in life"... The room named "Kanbai" holds such meanings and aesthetics in its name.
A bright room with windows to let the sunlight in.
Room Capacity: up to 7 people.
Courses
"Seasonal Omakase (Chef's selection) of Nigiri and delicacies"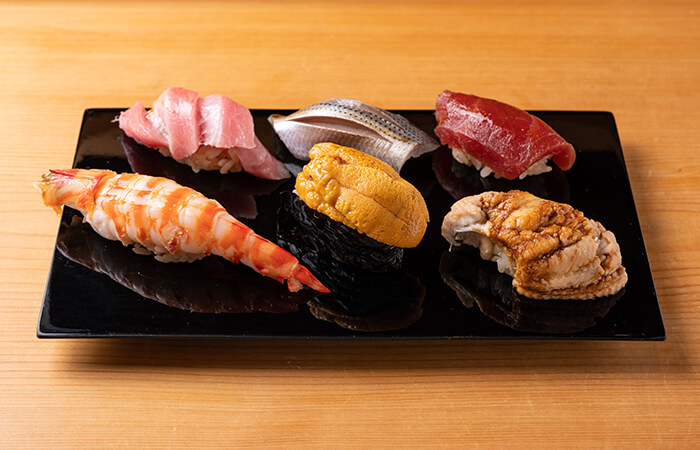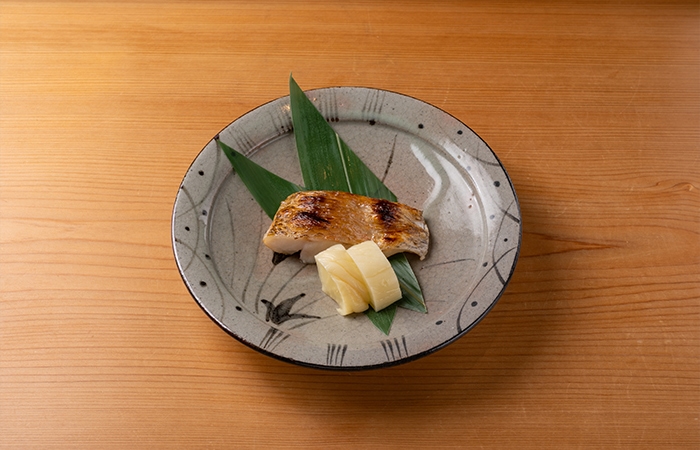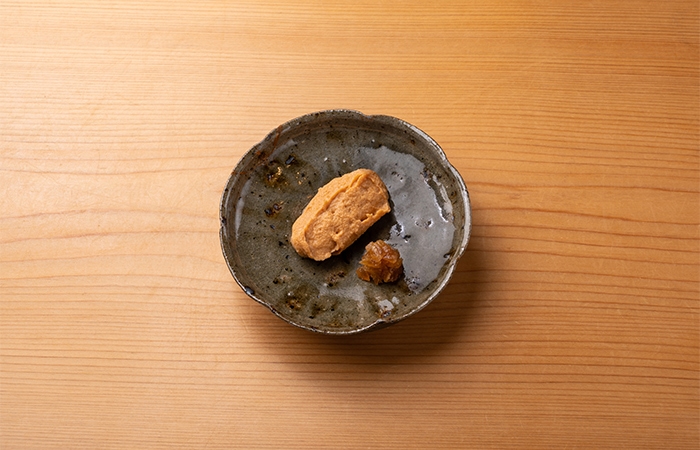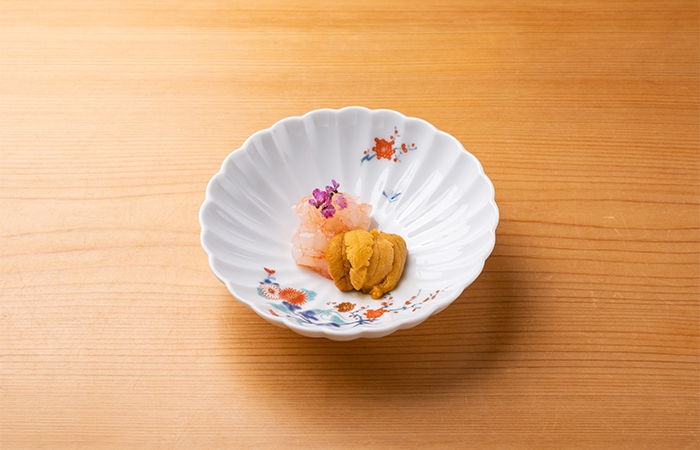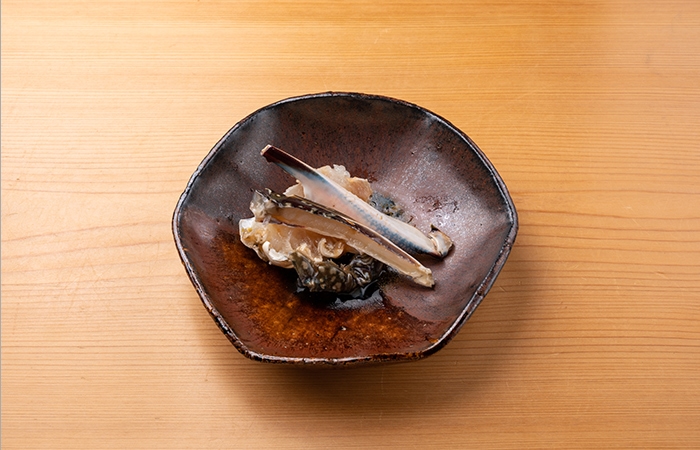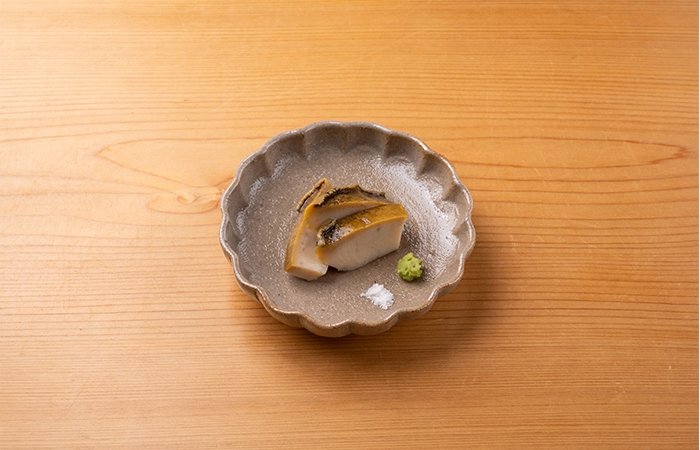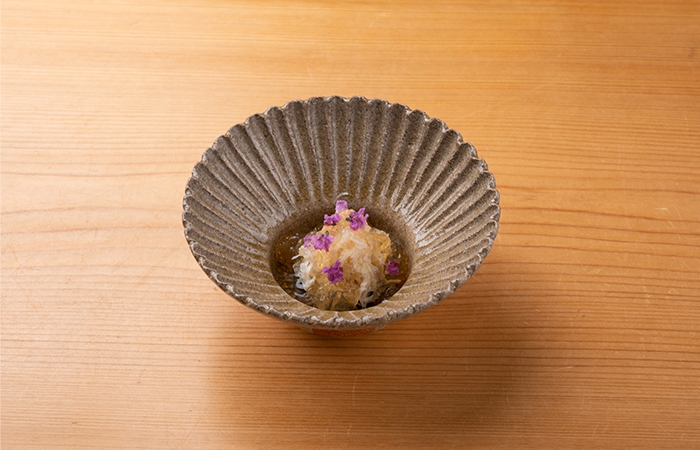 我逢人
"Seasonal Omakase (Chef's selection) of Nigiri and delicacies"
Approx. 8 delicacies and 12 Sushi servings
25,000JPY~ (without tax)